Limerick Celtics in Europe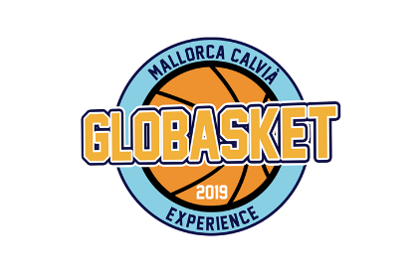 During Easter week, in Catelonia, strains of The Fields of Athenry and 'Olé Olé, Olé' were to be heard at venues across the Costa Brava.  Why, you might ask? The answer – the participation of almost 100 Limerick Celtics Basketball Club players and parents at the 2019  Glo Basket Invitational tournament in Lloret De Mar from April 13 to April 18th. Celtics entered teams at four different levels and returned home victorious in two, reaching quarter finals in two others. In total, almost 40 teams from across Europe participated in these four competitions alone, testament both to the size and prestige of the Glo Basket Event and to the scale of the competition involved.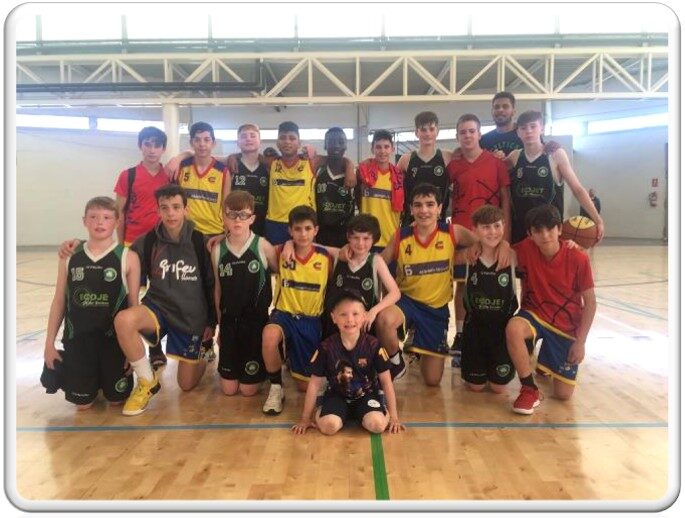 The different age levels represented were under-14 boys, under-14 girls, under-16 boys and under-16 girls, with each team playing four games in their pool.  Celtics under-14 boys won some thrilling pool games before losing out to Girona side Grifeus Lianca in a keenly contested Glo Basket quarter final. Celtics under-16 girls also reached the quarter final of their category before losing out to Antwerp in another super game after some strong team performances over the first three days.  Under-16 girls coach Gordon O'Brien and manager Denis McInerney and under-14 boys coach Michael Crane and manager Vinny Gleeson strongly supported their teams over the four days of the  tournament.
Celtics under-14 girls picked up our first quarter final win over their Spanish opposition with some high paced fast-break basketball and intense defense. At the Pavello De Vilobi our Celtics under-16 boys were 9 points down midway through the third quarter but staged a fantastic comeback to win the game on a 118 to 98 score line.
In the semi-finals it was the under-16 boys that sealed the first Celtics place in the Tournament Final, with a win over Sant Andre Natzaret, with high quality shooting helping to set up a meeting with Madrid side Alcoron.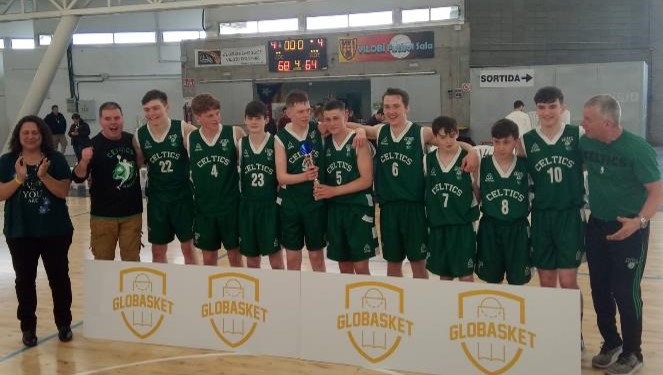 Our under-14 girls high scoring transition game proved too much for their Spanish opposition, Bergara, in their semi-final encounter as they also moved on to play in the Glo Basket Under 14 girls Final.
The girls' final took place early on Thursday morning and with huge Celtics support cheering them on the Celtic girls took early control of this fast-paced final and led CD Colexio Mariano by 14 points midway through the second quarter.
Colexio Mariano came back strongly in the third quarter but the Limerick girls matched them basket for basket and with sustained fast-break scores in the fourth, there was little doubt that the Glo Basket Title was heading to Limerick for the first time on a final commanding score line of 87-47.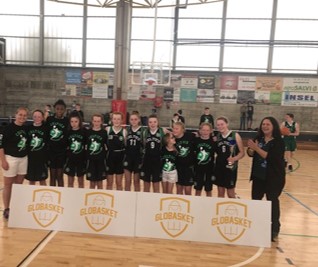 The under-16 boys followed the girls' under-14 final but this was a much tougher affair with the lead changing sides eighteen times in this fast paced and highly competitive game.
Alcoron started stronger but as this game progressed the Celtics boys regained control, combining with increasing effectiveness, to set up some fine team scores. Alcoron made a late run and reduced the Celtics lead to 2 points with only minutes remaining but the Celtics boys closed out in style to take a second Glo Basket International title on a 68 to 64 scoreline.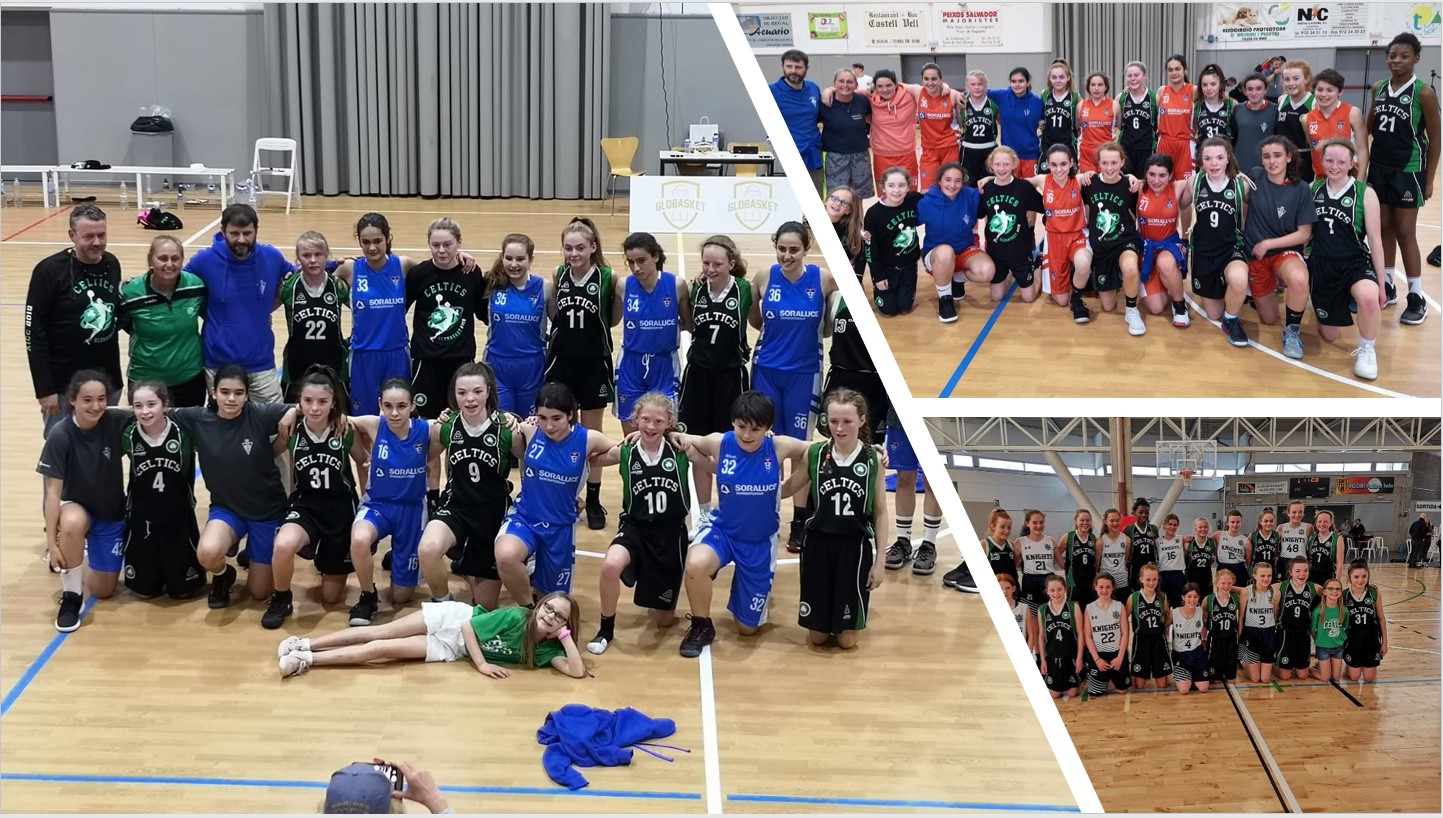 Celtics Under 16 Boys team: Ruairi Cronin, Jack Somers, Gareth Gallagher, Jack Golden, Cathal Dywer, Cormac O Connor, Conor O'Mara, Jakub Pawlowiz, Jack Nealon, Luke Ryan and Frank Corcoran. Coach: Tony Hehir. Manager: Tony O'Mara.
Celtics under 14 Girls team: Lucy Devoy, Nia McInerney, Deirdre Flanagan, Sophie Ryan, Alli Walsh, Sorcha Cronin, Gandy Malou, Ava Crean, Rachel Somers, Zoe Devoy and Alesha Godfrey. Coach: Michelle Aspell.   Manager: Chris McInerney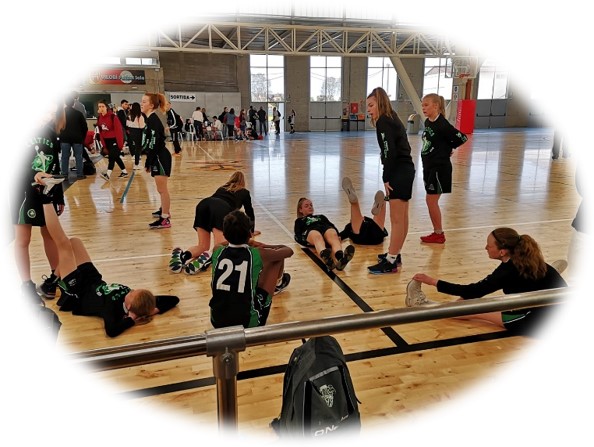 Celtics U16 Girls team: Sally Dickson, Jennifer Duffy, Caronwyn Leahy, Issey Leahy, Alexa McInerney, Tara Nealon, Olivia Otisi, Emma O'Brien, Molly O'Connell, Lyndsay O'Dwyer, and Julia Quinn. Coach: Gordon O'Brien. Manager: Denis McInerney
Celtics Under 14 Boys team: Denis Mathews, Oliver Barry, James Corcoran, Kevin Morrow, Aaron Morrow, Cian Gleeson, Evan Ryan and Paul Corcoran. Coach: Michael Crane. Manager: Vinny Gleeson